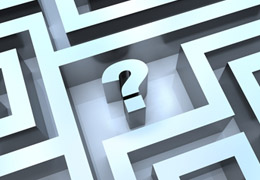 New Request
Please read the following instructions before proceeding.
Some links on this page are to documents in our Agencywide Documents Access and Management System (ADAMS). For additional information, see our Plugins, Viewers, and Other Tools.
Instructions
Please provide Full Name of organization. Abbreviations may result in application being denied.
The information on your driver's license is used to help verify that you are whom you claim to be. If the name as it appears on your driver's license does not match what you enter on the following form please enter the reason why in the Applicant Notes section of the form.
Entries in the middle name field will not appear in the digital certificate.
You will be asked to provide personal information for the purpose of identifying you as a person authorized to apply for an NRC identity credential. This information is requested under the authority of the Clinger-Cohen Act (P.L. 104-106) and the E-Government Act (P.L. 107-347). All information is requested on a voluntary basis; however, we cannot issue a credential without meeting federal standards for identity verification.
Your personal information will be stored and protected in an approved Privacy Act system of records (NRC-45, Digital Certificates for Personal Identity Verification) and will not be shared for any purpose other than stated in the Federal Register system notice.
A Privacy Impact Assessment has been completed for this system. You may review this assessment at MPKI Privacy Impact Assessment. If prompted for a user name, you may enter "guest", the other fields may be left blank.
Thank you for your cooperation,
NSTS Enrollment
U.S. Nuclear Regulatory Commission
If you have any questions or concerns, please contact the NRC's National Source Tracking System Help Desk at 877-671-NSTS (6787), email your request to NSTSHelp.Resource@nrc.gov, or Contact Us using our electronic form.
Page Last Reviewed/Updated